In my second year of university I undertook a Social Media Manager role at a local Oxfam store, alongside my partner. During this time we were given full access to Oxfam's social media presence. We were tasked to create promotional content for the store. Our efforts proved to be a success as we managed to achieve the highest engagement rates the store had ever seen on their social media channels. We also managed to boost their social following from just under 600 followers to over 800 in just a month. Below are some examples of the content that we posted on behalf of Oxfam.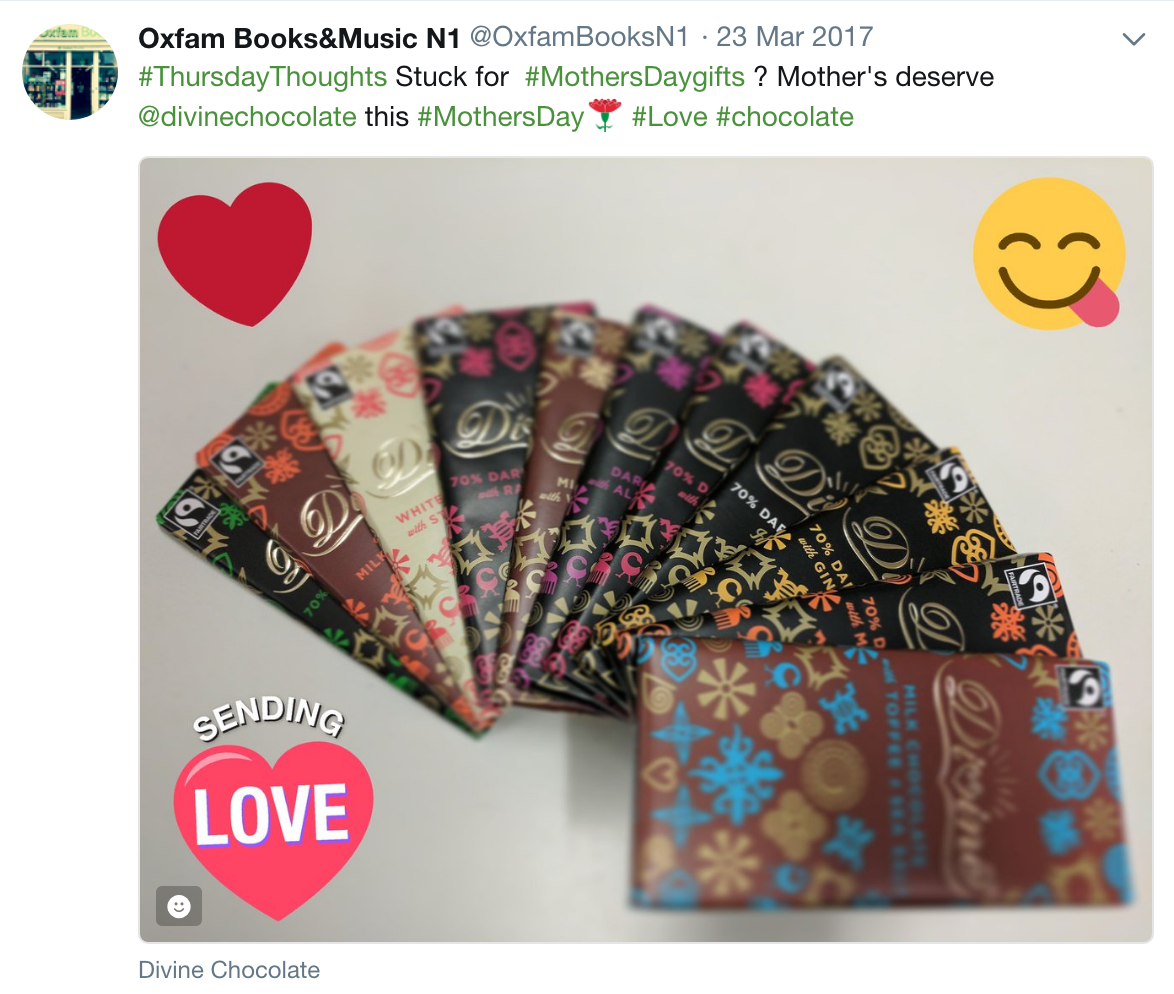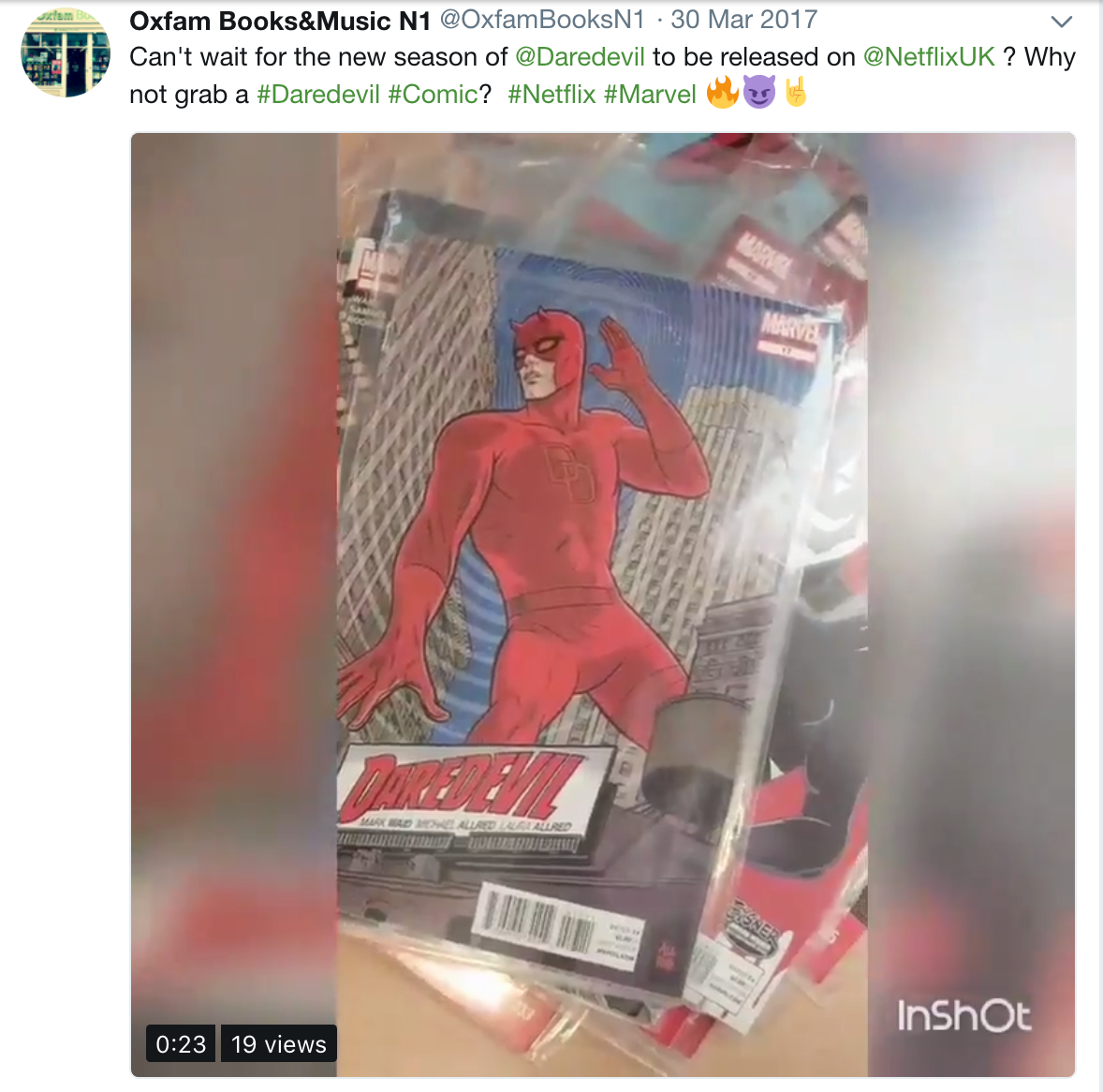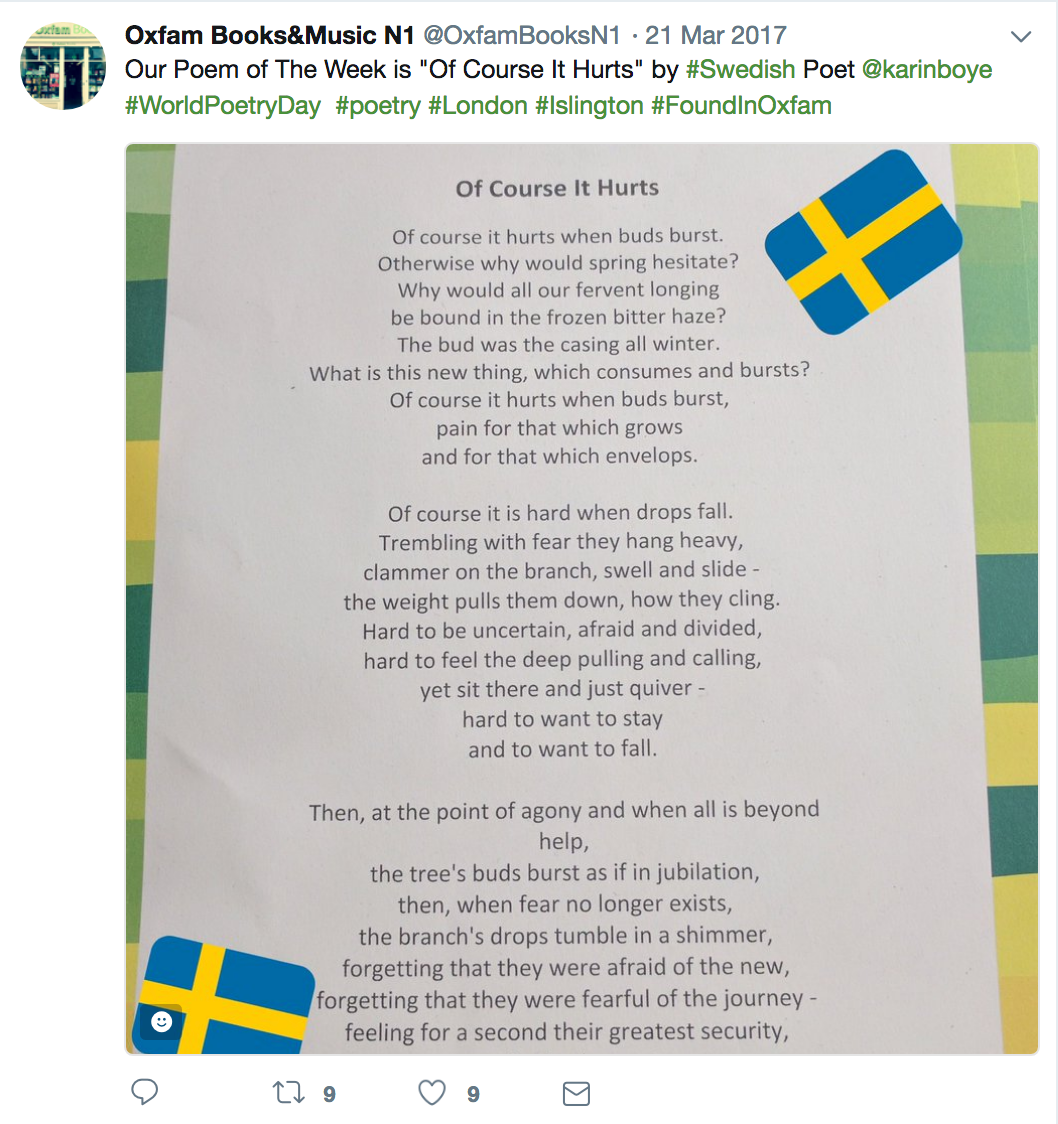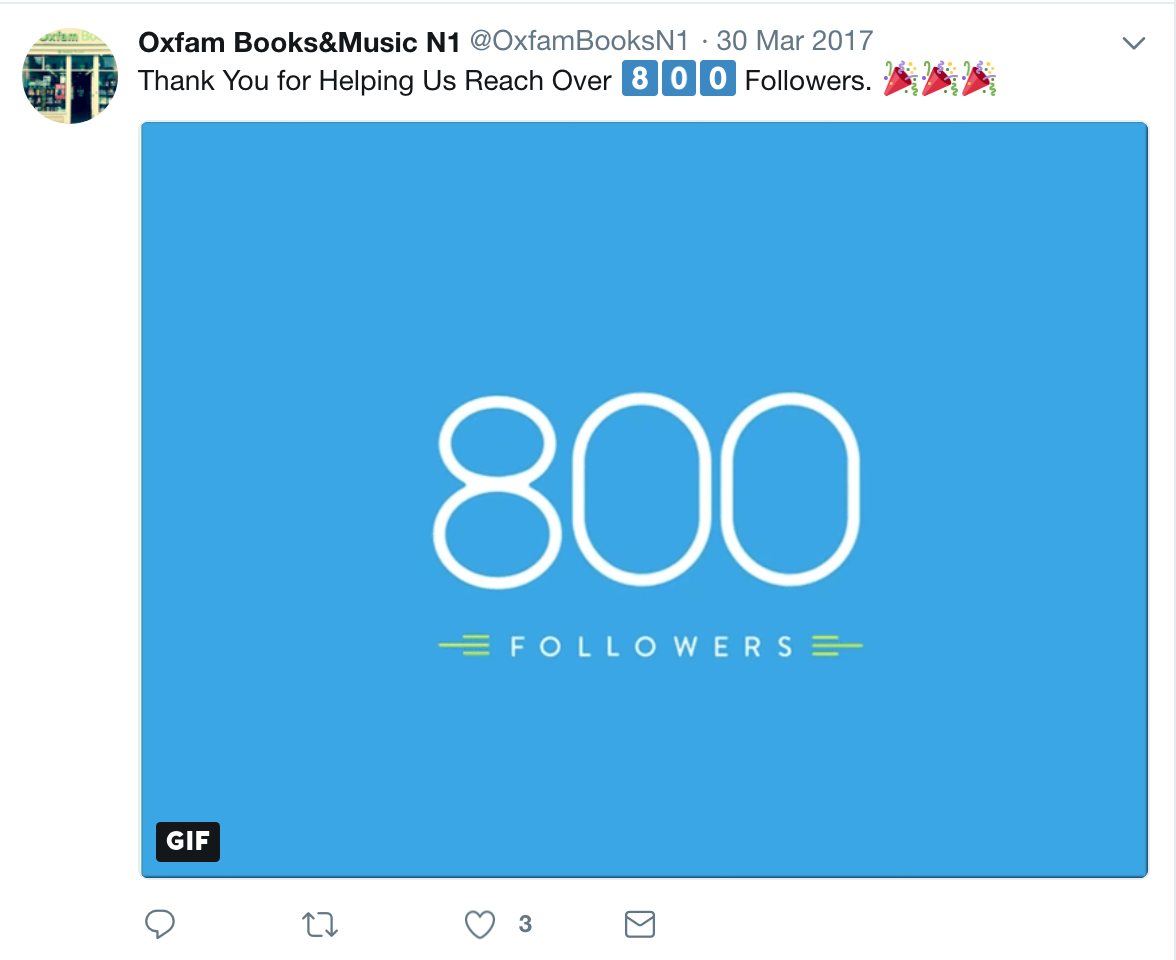 Crisis Communications Plan
Throughout my time at university I have found myself gravitating more towards Public Relations focused roles. Since stumbling upon Crisis Communications in my second year it has been an area that I have developed a deep interest in. For this assignment we had to develop a Crisis Communication plan for a company who had recently suffered a "Crisis". I chose to develop one for photography giants Nikon after they awarded a photoshopped image the winning prize in a natural photography competition.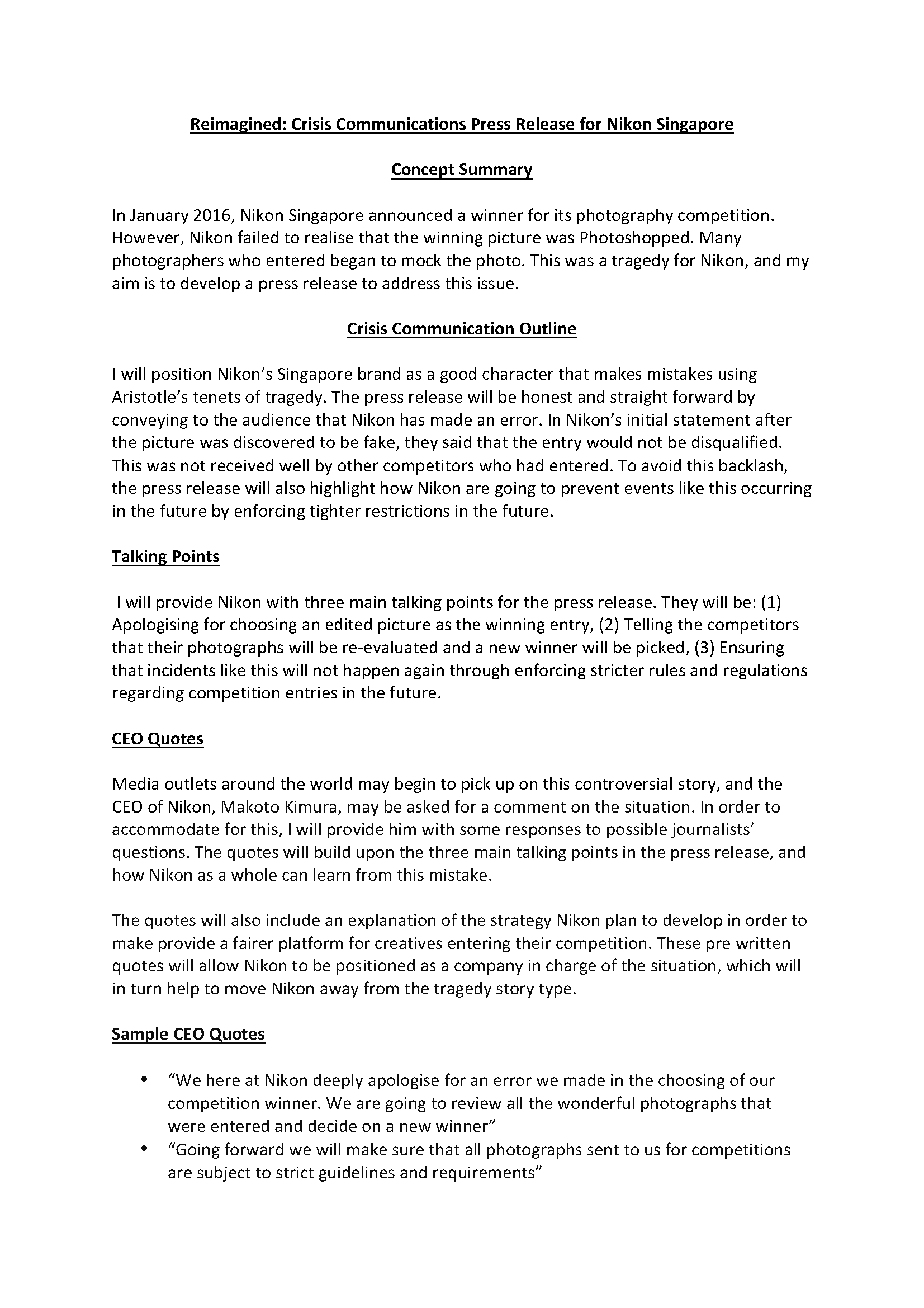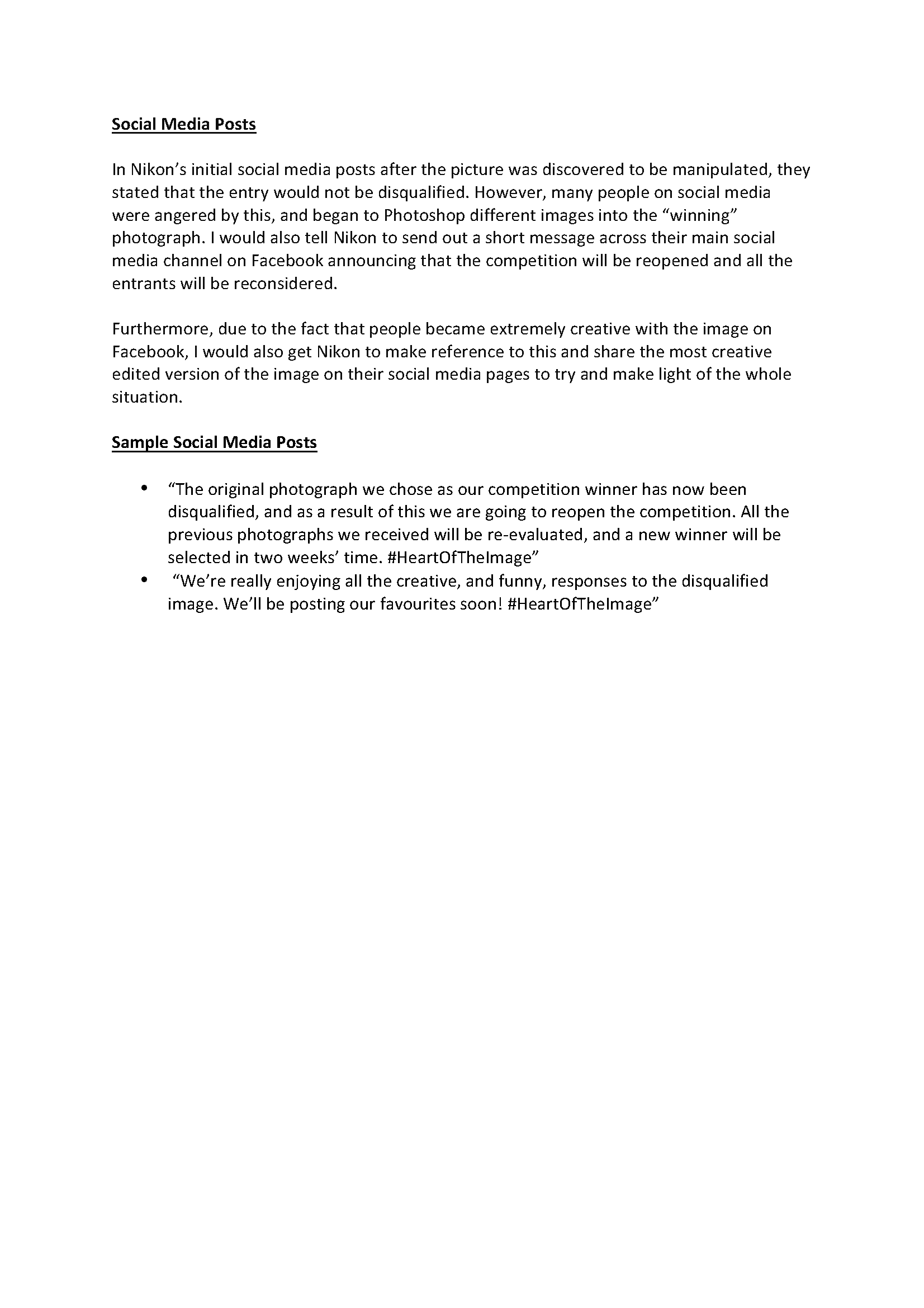 This task allowed us to show our creativity fully as we had to create a campaign for our chosen companies from scratch without any briefing. My chosen company was Nike. During this task we had to develop a proposal of our idea alongside a script and summary of our work. I titled my campaign "Obstacles are Nothing". This was one of my favourite assignments during my first year.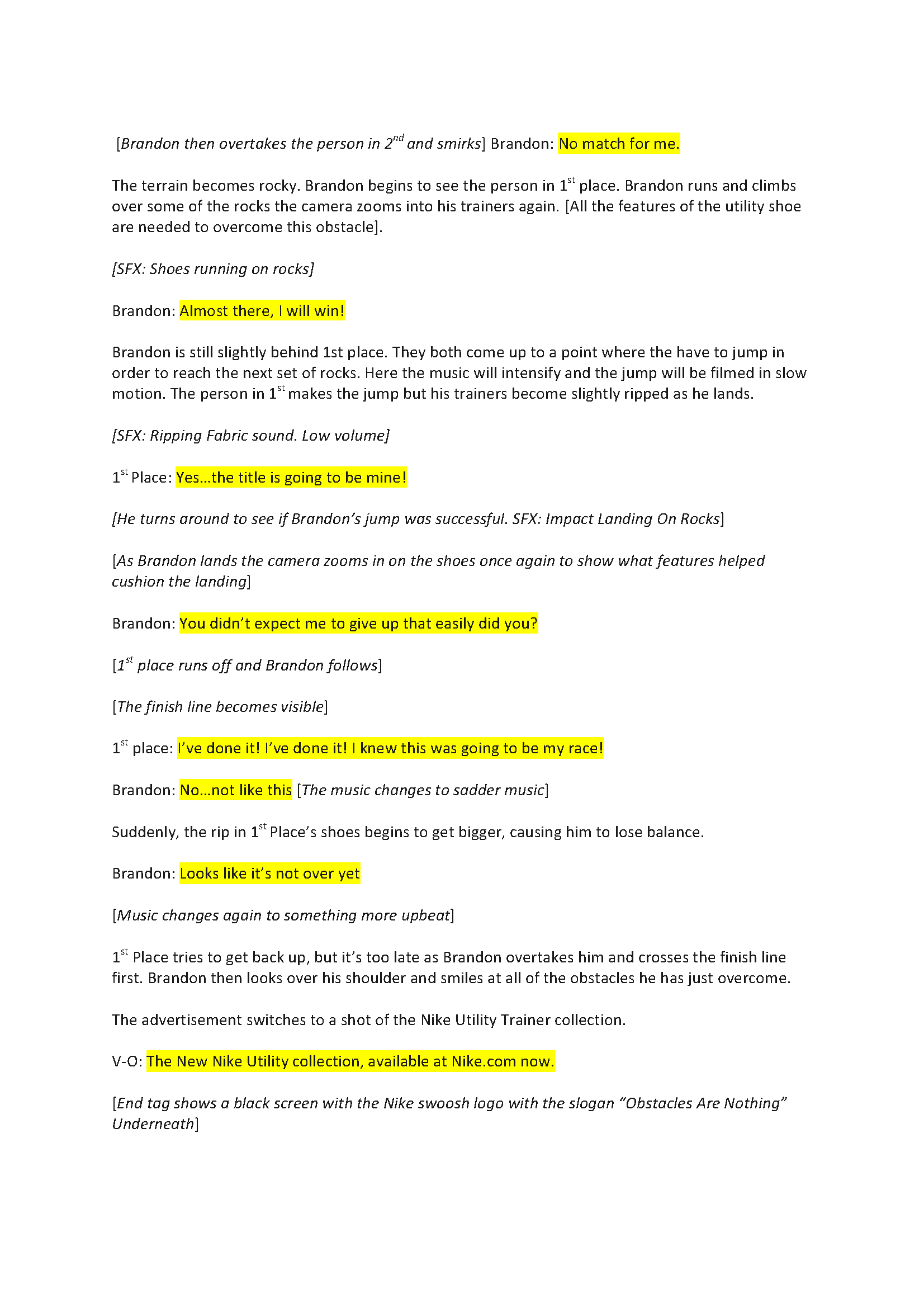 Social Media Content Plan
This task gave us creative freedom once again as we were allowed to develop a social media content plan for any company we wanted to. My chosen company was Nike, as this is a brand that is very special to me. The content plan had to last for a week on at least one social network, and we had to create the content that would be posted on each day too.